Pediatric Slogans & Taglines
A collection of Pediatric Slogans being used by Pediatric clinics in different parts of the world. These Pediatric slogans & taglines are only for your inspiration to create a slogan for your own Pediatric clinic.
These slogans would give you an idea about different type of marketing messages they are delivering using their slogans.
Pediatric Slogans
For children and young adults
Serving hearts, serving community
Nursing, therapy & love
Excellence in infant head and neck disorders
Changing lives with caring hearts
Positive results everyday
Smiles begin at age one
Dedicated to the health of all children
Heal a child, change the world
Born to Care
We care for your kids
Infancy through Adolescence
We treat kids better
Pediatric care for infants, children & adolescents
Healthy child makes healthy Nation
We care children and their families
Serving the little ones with care
Your neighborhood pediatrician
Personalized care for every age, every stage
Leading the field of Pediatric Endocrinology
It takes a lot to treat the little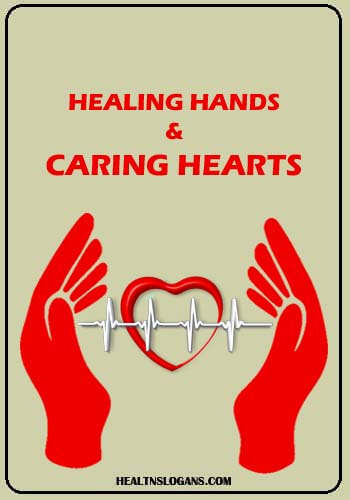 Healing Hands & Caring Hearts
A caring specialist for children
Ensuring emergency care for all children
A whole new way to treat your child
Caring hands, compassionate hearts
Leading the way in children's health
Your child's medical home
Spreading Smiles
Where you can see a Pediatrician any day
Working With Small Miracles Everyday
Be warmly supported. See change. Blossom!
Not All Angels Have Wings, Some Have Stethoscopes
Hand in hand for healthier children
The Heart of Healthcare
Quality urgent care when your child needs it
Making a Big Difference in Small People
Dedicating Our Life to Save Yours
Bringing Loving Care to Health Care